Nectar of the Gods Chatelaine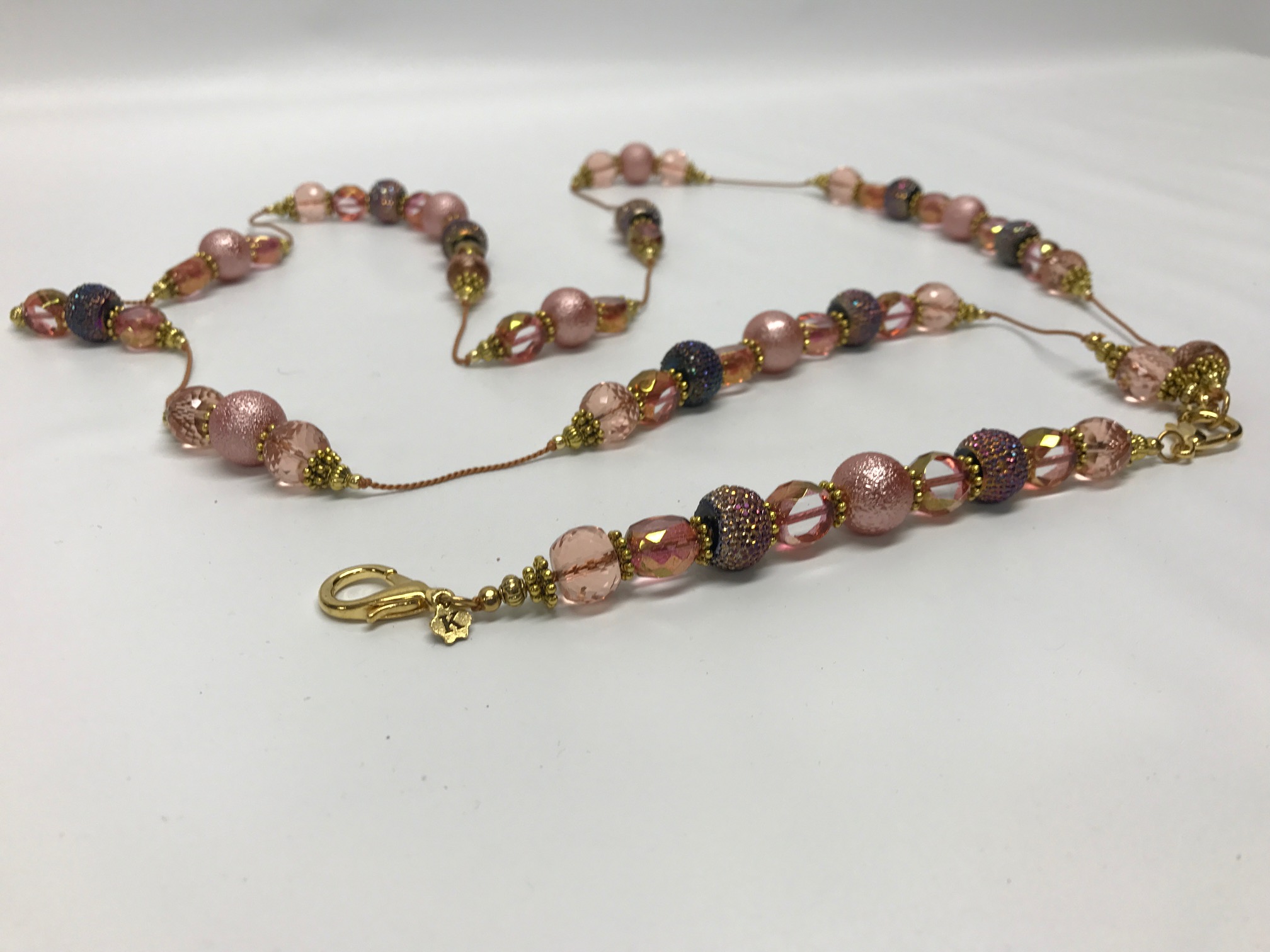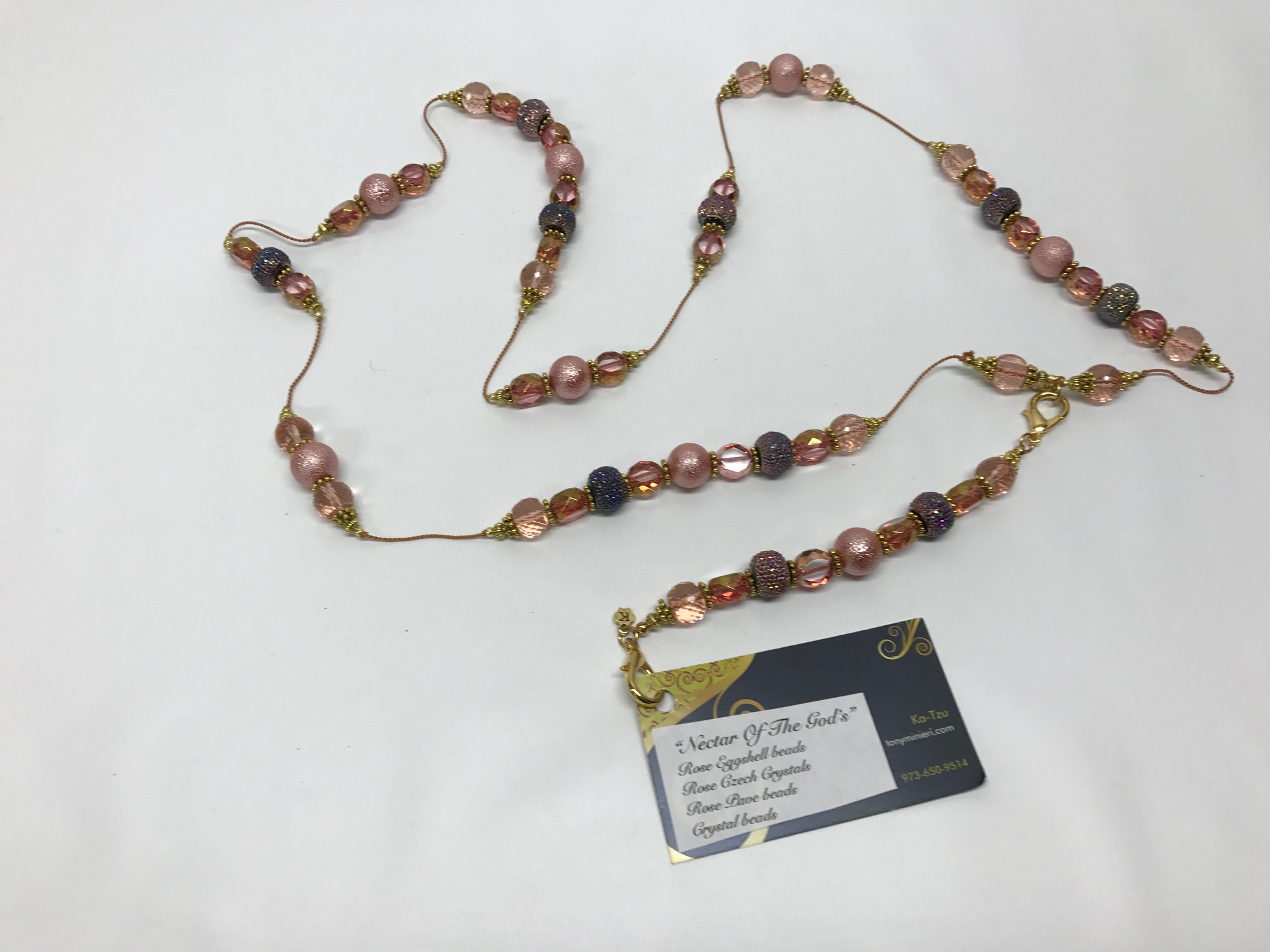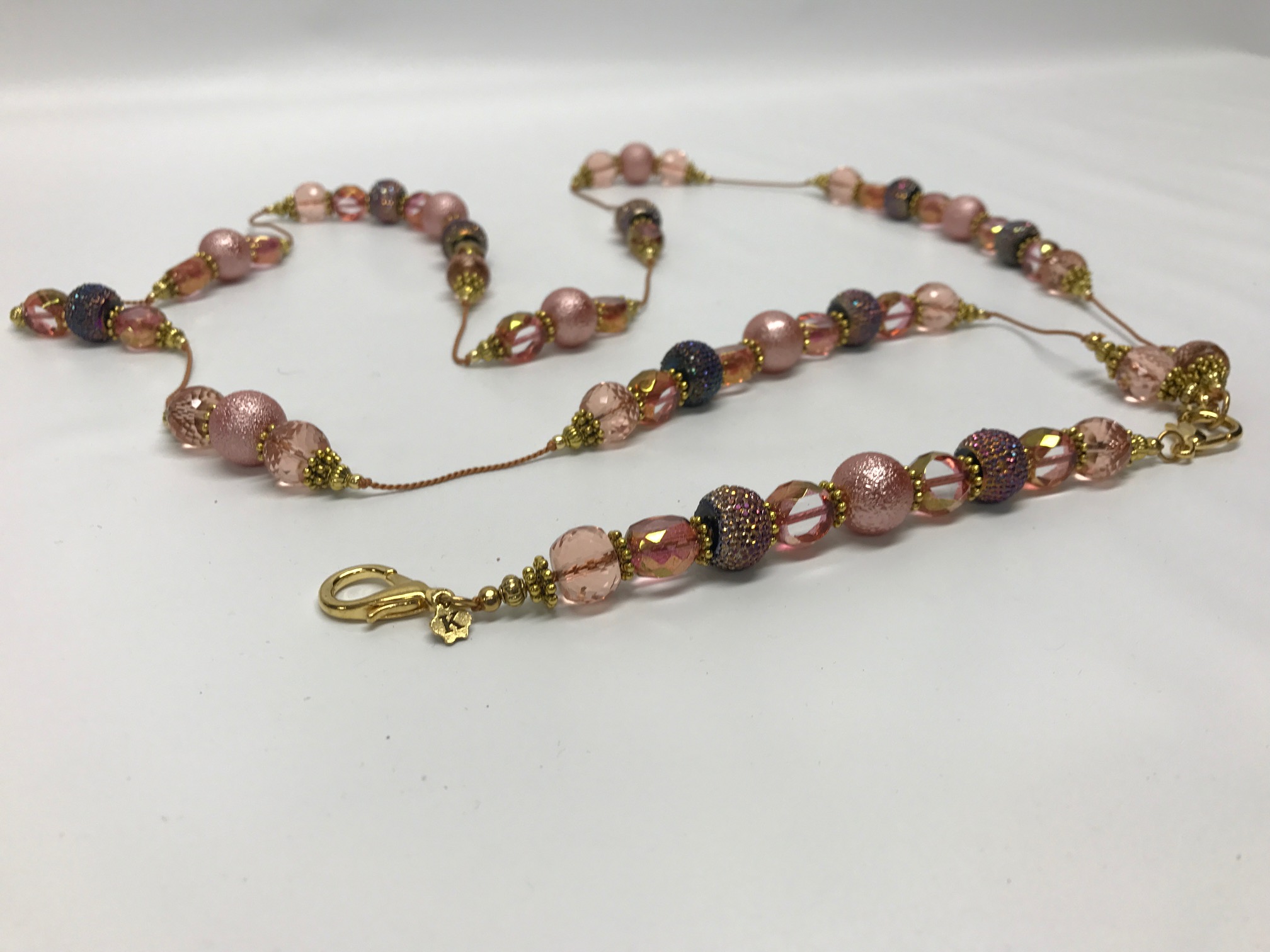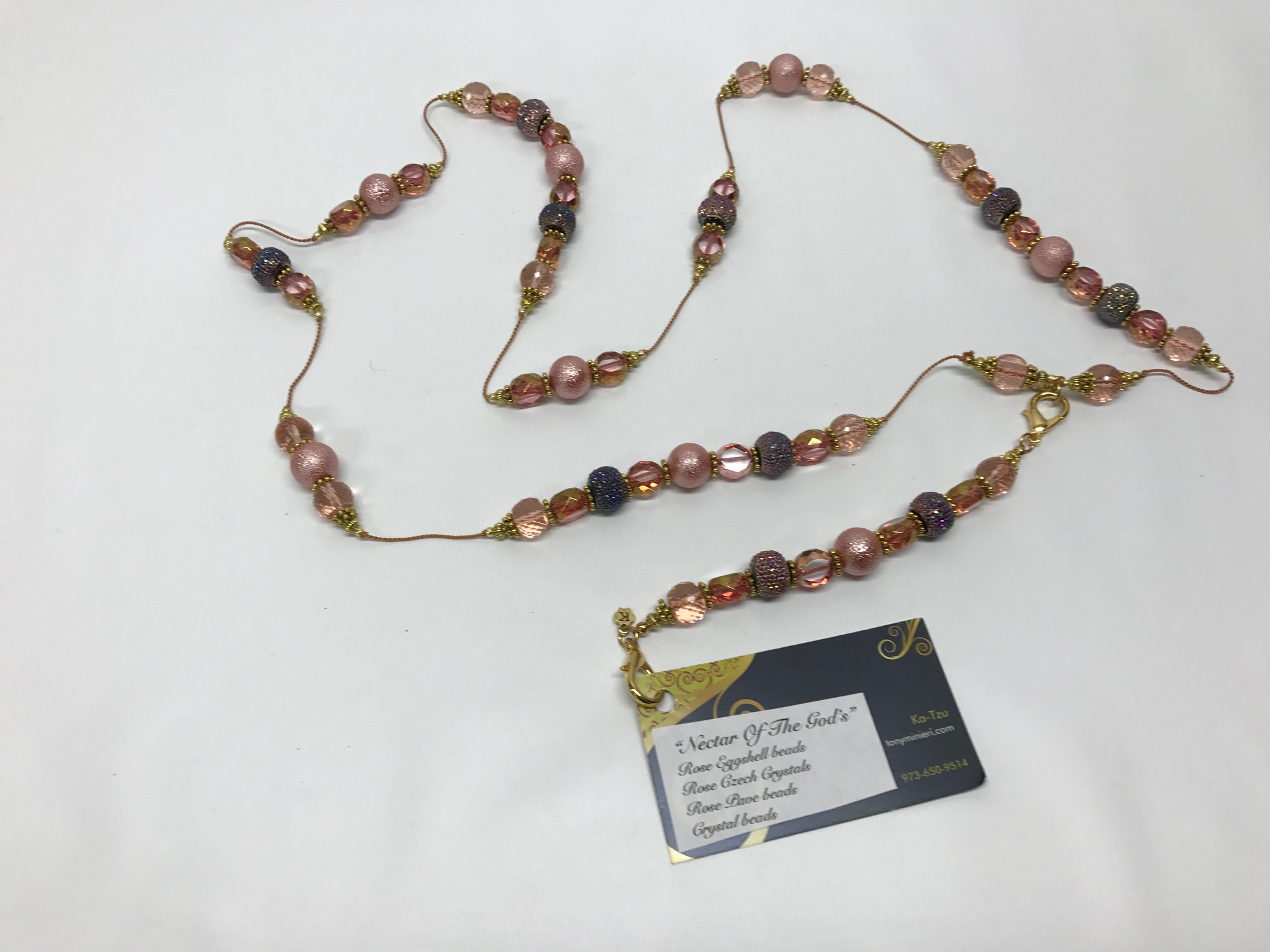 Nectar of the Gods Chatelaine
Combine gorgeous rose eggshell beads with rose Czech crystals, rose pave beads, and crystal beads and you create a stunning chatelaine! And here it is!
This chatelaine measures approximately 48", and the detachable scissor fob measures approximately 8" in length. When worn together, they make a stunning addition to your needlework and allow your scissors to be handy at all times. Separated, you could double the chatelaine for a necklace, and wear the scissor fob as a bracelet.
Beads are individually strung on high-quality silk thread chosen to match and complement the beads. Each chatelaine includes the hallmark of Ka-Tzu Unique Beads: a paw print marked with a "K".