Smokey the Bear - Devon Nicholson SB-09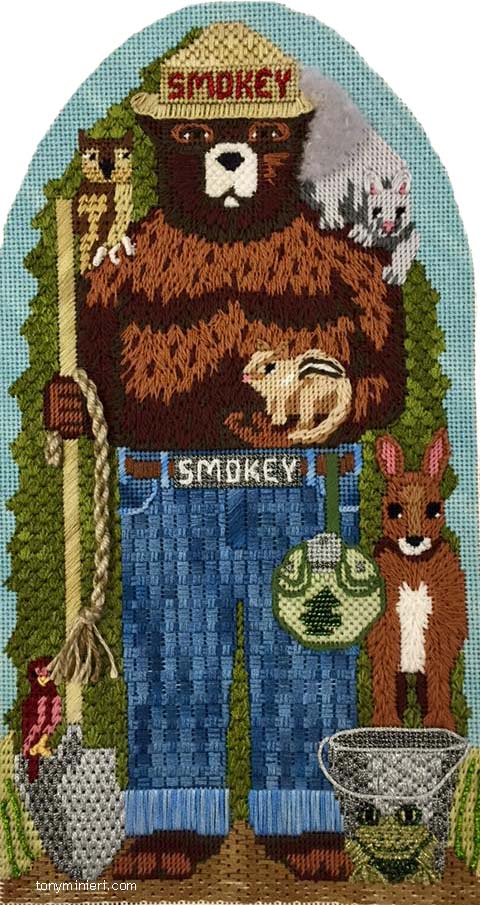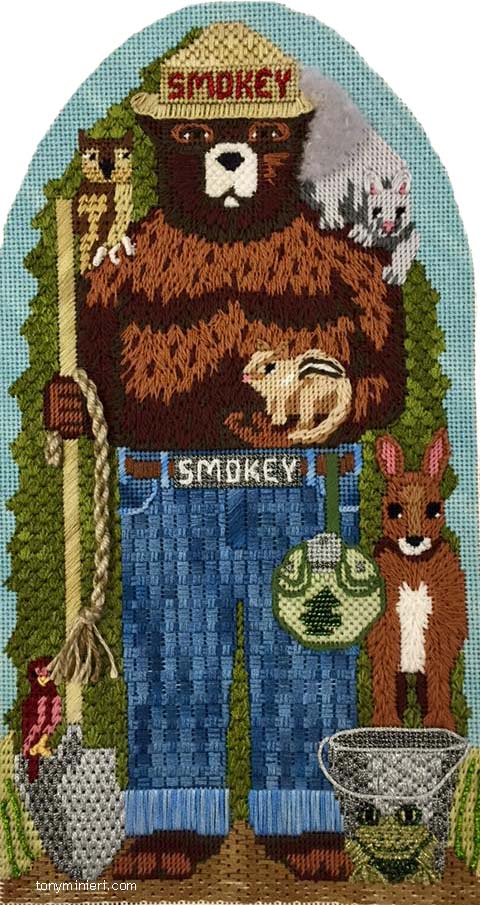 Smokey the Bear - Devon Nicholson SB-09
AMD 90-0010
Please choose carefully. Stitch and Thread Guides are not returnable.
NOTE - Accompanying the picture of the canvas is a stitched model. It serves as an example of what the canvas looks like after being stitched. Tony Minieri makes no claims that this picture follows the guide 100%. This stitching may have been altered by the stitcher.
Tony has created a Stitch and Thread Guide for use with Devon Nicholson Designs, canvas no. SB-09.
Anthony Minieri Designs does not guarantee the reproduction of the painted canvas, its size or the quantity of thread needed to complete this embellishment guide. While every effort has been made to ensure your complete satisfaction, it is possible that thread quantity may need adjustment or that small areas may have been omitted from the guide.
In the event that some of the threads listed have been discontinued or are not available, please consult your local needlepoint store for thread substitutions.
The canvas is not included in this purchase!
This guide is for design #SB-07 by Devon Nicholson, an officially licensed Smokey Bear canvas. The name and character of Smokey Bear are the property of the United States, as provided by 16 U.S.C. 580p-1 and 18 U.S.C. 711, and are used with the permission of the Forest Service, U.S. Department of Agriculture.